Wise Words: Devotionals for Writers
Wise Words are devotionals for writers - short pieces of biblical inspiration.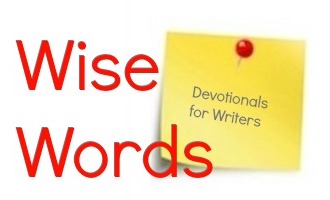 Each one draws upon a principle from scripture, using an illustration that speaks to writers, and offering a simple truth – a takeaway – that you can use right away as you write.
The idea is to connect truths from scripture with truths about writing. 
Scriptural principles have provided a cornerstone for me as I write. 
I hope they do the same for you. Subscribe now. You can opt out anytime.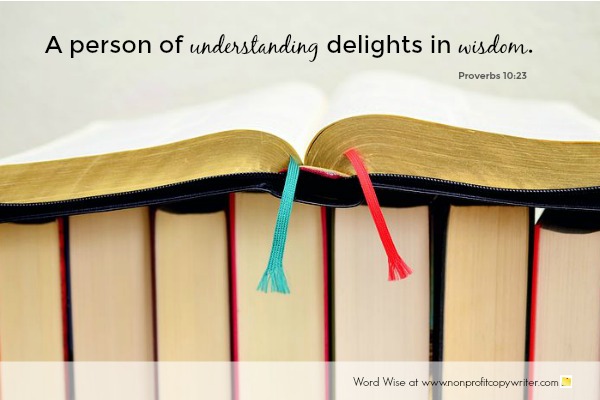 More Devotionals for Writers
The Grant Application: A Deadline Is an Opportunity ...
The PS: The Last Shall Be Read First ...
The Opening Line: Letter Writing Tips from Famed Letter Writer ...

The End: Make It Memorable and Useful ...
One Word: Does Word Choice Make a Difference?
Waste Not: One of the Most Effective Content Writing Tips ...
Two Words: Which of Them Should I Use?
Writing Persuasively Gets a Bad Rap ...
The Newsletter:  What's Really the Most Important News?
The Headline: Little Things Done Well Add Up...
The Writing Formula: Photocopy or Framework?
The Interview: Compassion Is the Root of Story ...
The Book Manuscript: One Small Part at a Time ...
Return from Wise Words: Devotionals for Writers to Nonprofit Copywriter home
Powered by SBI! Learn more here.