Wise Words: Devotionals for Writers
Wise Words are devotionals for writers - short pieces of biblical inspiration. 

Each one draws upon a principle from scripture, using an illustration that speaks to writers, and offering a simple truth – a takeaway – that you can use right away as you write.
The idea is to connect truths from scripture with truths about writing. (Get Wise Words here.)
Scriptural principles have provided a cornerstone for me as I write.  I hope they do the same for you.

A person of understanding delights in wisdom.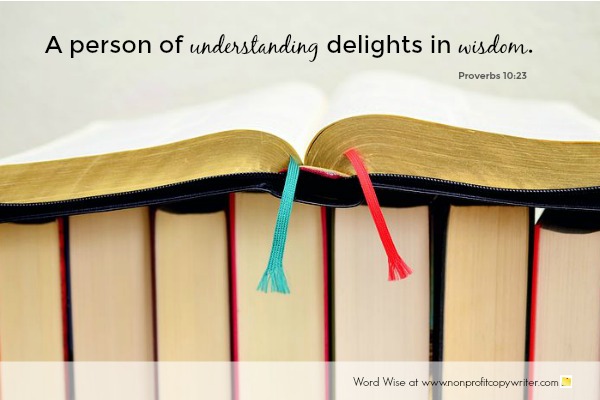 Return from Word Wise: Devotionals for Writers to Nonprofit Copywriter home
Powered by SBI! Learn more here.