The Post Comments: Use Your Commenting to Add Value
An online devotional for writers
A Word From The Word
Encourage each other and build each other up, just as you are already doing. (1 Thessalonians 5:11, NLT)

A Word For Writers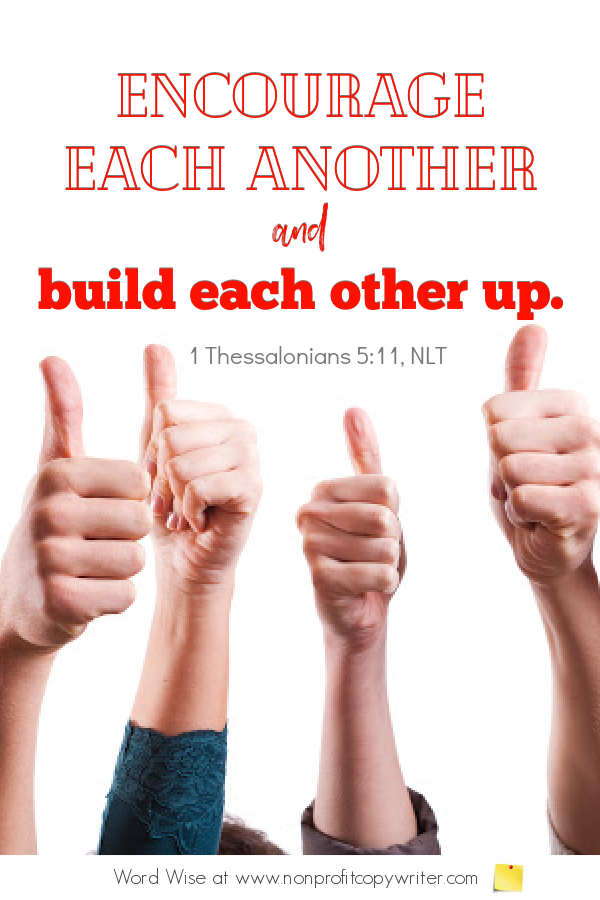 On Twitter, a well-known Christian leader took a stand on an issue. 
The comments from other users swung widely from kindness ("Yes!") to neutrality ("I respect your position") to downright vitriol ("You are a hypocritical, evil person. I'm unfollowing you.")
But the comments I respected most were those that added to the discussion, whether or not they were positive, neutral, or negative. One commenter, for instance, said, "I can understand why you may think this, but I disagree. Here is why." The comment included a link. 
I noticed that there were specific ways comments could add value:
Value-added comments reinforce a point
Value-added comments provide another piece of information
Value-added comments offer a resource
Value-added comments ask a question to spark further discussion
Value-added comments respectfully disagree and explain why
Like my Twitter poster, the new believers in Thessalonica were controversial. They embraced Jesus, which brought division and rioting to the city. They remained faithful but wondered when Christ would come again to relieve their earthly challenges. 
Paul wrote 1 Thessalonians to encourage them, but the letter goes beyond a simple "attaboy."  It offered additional teaching to help believers continue to grow in godliness. It gave helpful information: they were to affirm one another as they persevered together. 
Paul added value to the young Thessalonians' faith. Added value builds up the body. And value-added comments offer desperately-needed grace on social media.
A Wise Word
Post social media comments that add value.

A Word To Pray
Loving Father,
Thank you that you're a God of encouragement. Yet you don't simply offer platitudes. You continue to press me to grow. Help me write comments for others that do the same.
In Jesus's name, Amen.
---
More Devotionals for Writers
The Hashtag: Index Your Content So Readers Can Find You ...

The Click: Get Your Reader to Take This First Step ...
The Social Media Post: Use It to Strengthen Others ...
The Bounce Rate: How to Keep Visitors on Your Website Longer ...
The Link: Make an Effort to Make Them ... 
Wise Words: Devotionals for Writers ...
More Devotionals for Writers on our Pinterest board ...
Join other Christian Writers in the Writing for Ministries Community ...

Free Mini-Course: Getting Started Writing Devotionals ...
Get more devotionals for writers delivered to your inbox each week:

Return from The Post Comments to Nonprofit Copywriter home
As an Amazon Associate I earn from qualifying purchases.

Powered by SBI! Learn more here.