The Niche Website: Build One Around a Narrow Topic

An online devotional for writers
A Word From The Word
He is more than a slave, for he is a beloved brother, especially to me. Now he will mean much more to you, both as a man and as a brother in the Lord. (Philemon 16, NLT)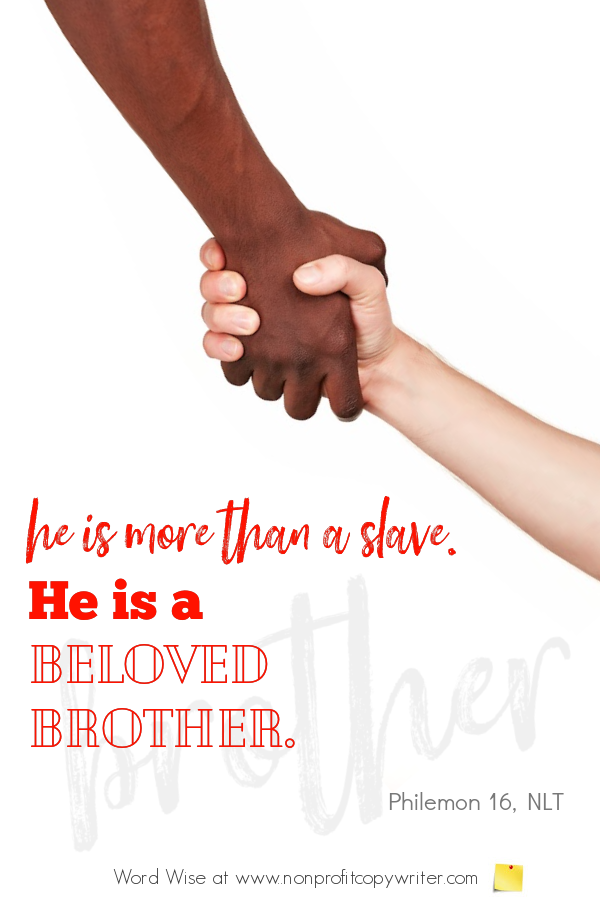 A Word From The Word
The Savvy Backpacker is a good example of a niche website – a blog or website that caters to a small segment of readers who share a common, narrow interest.  
When James (aka The Savvy Backpacker) made his first solo trip to Europe, he found an absence of helpful information about backpacking on a budget. Afterwards, friends asked him for advice. So James built a niche website. There, he offers all kinds of useful content about trip planning, packing, where to stay, how to travel – even how to use ATMs in Europe and how to buy a SIM card on the cheap.
Not everyone wants to travel to Europe. Even fewer want to make the trip with a single backpack. It's that specific, narrow topic – with plenty of quality content – that sets apart a niche website from a general website.
Paul's letter to Philemon, too, focuses on a singular topic: the brotherhood of Christ-followers. He uses the letter to ask Philemon to forgive his slave Onesimus and welcome him back, now as a brother in Christ.
Just like a niche website addresses a topic from all angles, Paul addresses the topic from all angles: forgiveness. Obedience. Unity.
A niche site pulls in all kinds of readers who land on its pages. Think of the reader who searches for how to use an ATM in Europe and landed on James's site, but may not want to backpack.
Likewise, a short book like Philemon pulls in all kinds of readers. God uses the content to speak to readers in the way He chooses.
A Wise Word
A niche website offers helpful, quality content on a specific, narrow topic.

A Word To Pray
Gracious Father,
You are a God of detail. Thank you for giving me specifics as I need them. Let me do so as I write niche content and trust you with the outcome.
In Jesus's name, Amen.
---
More Devotionals for Writers
The Affiliate: Be the Middleman– It's Win-Win-Win ....
The Website: How to Tackle a Big Content Writing Project ...
The Domain: Effective Website Content Starts with Your Name ...
The Back End: Loading Website Copy with a Pro ...
The Search Engines: Why Content Writing Works Long-Term ...
The Blog: It Doesn't Cost Much to Start One. Or Does It?

The Keywords: Use Them Spotlight Your Content Message. God Does!
More Devotionals for Writers on our Pinterest Board ...
Wise Words: Devotionals for Writers ...
Join other Christian Writers in the Writing for Ministries Community ...
Free Mini-Course: Getting Started Writing Devotionals ...
Get more devotionals for writers delivered to your inbox each week:

Return from The Niche Website to Nonprofit Copywriter home
Content by award-winning content writer and author Kathy Widenhouse, who specializes in writing for nonprofits and faith-based organizations.
As an Amazon Associate I earn from qualifying purchases.

Powered by SBI! Learn more here.