Freebies for Your Nonprofit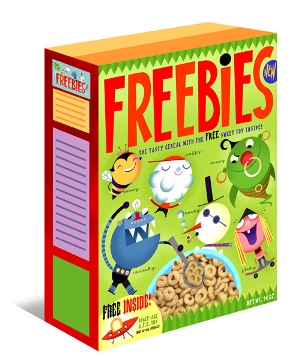 Image: www.bobstaake.com
We love freebies!

This is the page to check regularly and get free copywriting tips, how-tos, and ideas for freelancers, bloggers, ministries, and small businesses.
We are always on the lookout for no-cost resources. And we love to pass them along to you, whether it's webinars, downloads, ebooks, or courses.
If you hear of a freebie, be sure to let us know so we care share about it with other copywriters and nonprofit leaders! Just scroll down and post it. Or email us.

---
More freebies for writers and nonprofits

Free Webinars: How to Build Skills at No Cost ...

Freebie: 9 ways to write better email subject lines ...
Free online writing courses: netwriting ...

Free e-book: Press Releases Made Easy ...
Freebie: Marketing Grader shows how you're doing online ...
Can you get good copywriting for free?
Free Marketing Handbook from "America's Top Copywriter" ...
Freebie: Quozio lets you create graphics in 5 minutes or less ...

Free grants listing: celebrity grants data base ...
Free nonprofit website checklist ...
 Return from Freebies for Your Nonprofit to Nonprofit Copywriter home

As an Amazon Associate I earn from qualifying purchases.

Powered by SBI! Learn more here.