Friday Freebie: Weekly No-Cost Resources for Writers and Nonprofit Leaders

By Kathy Widenhouse, award-winning content writer and author who specializes in writing for nonprofits and faith-based organizations.
Each week, the Friday Freebie introduces a no-cost resource for writers or nonprofit leaders.
We love freebies! They're floating around everywhere. We are always on the lookout for them and love to pass them along to you, whether it's a webinar, download, class, ebook, or report. This is the page to check for our latest featured postings … free copywriting tips, how-tos, and ideas for writing for nonprofits. We update it each week.
If you hear of a freebie, be sure to let us know so we care share about it with other copywriters and nonprofit leaders. Just scroll down and post your freebie. Or email us.
The Freebie Roundup

Look for our Freebie Roundup feature in our monthly newsletter, Word Wise. Subscribe now to Word Wise. It's delivered to your inbox for free (of course.)
---
Friday, June 21, 2013

Free E-book: Press Releases Made Easy


With the rise of the internet and social media, the traditional press release channels have shifted, much to the intimidation of writers and leaders.
Never fear.  Enter Press Releases Made Easy, a free e-book from Jennifer Mattern and our friends at Pro Business Writer. It explains why you don't need to spend big bucks on press release distribution online and how you can write your own well-formatted press release and get it in front of the right eyes. 
This free, 20-page e-book is packed with all kinds of practical information about how to produce a well-written, properly targeted press release. Get more info here.
---
Friday, June 14, 2013

Free Webinar: SEO Strategies - What Nonprofits Need to Know

Thursday, June 20, 2013, 1:00 PM ET: FREE Webinar. Register here.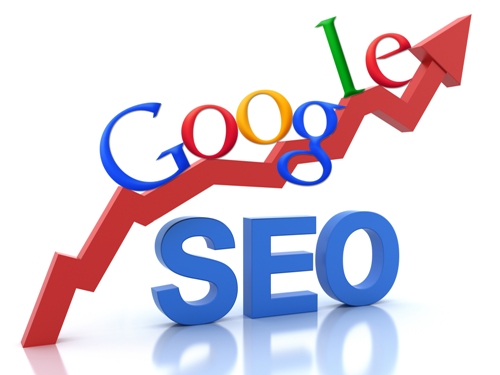 If Google is always changing, how do you keep your SEO strategy relevant?

Evan Bailyn, best-selling author of Outsmarting Google, takes you through his signature SEO strategy: The Nuclear Football. Evan has used this strategy to build and sell five businesses, including one of the largest children's websites in the world. You'll learn the key to this method: creating fascinating content and sharing it authentically.

Nonprofit professionals will come away with a blueprint that will help their organizations attract donors, sponsors, and volunteers to their websites.

There is no cost for this webinar, but registration is required to attend. Register here.

---
Friday, May 31, 2013

Free Nonprofit Website Checklist

Use this nonprofit website checklist from our friends at Bureau for Good (a web design firm that builds visual brands for nonprofits) to review your website … or even before you approach a designer about building a new online presence.
Titled Don't Start Your Nonprofit Website Without Me, the checklist's focus is on the tasks and services a good nonprofit website offers.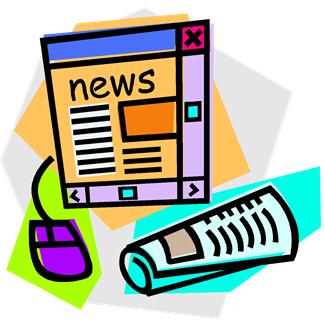 For that reason, it's a particularly helpful tool for copywriters and nonprofit leaders. We usually think about communicating concepts and words on our site. This checklist shows us what features to include on a good webpage … those tasks your site should be capable of doing so that you can interact powerfully with readers.
What I especially like is how the checklist helps us know a bit of the lingo to use when communicating with techno-geeks as we set things up.  Check out the checklist here to get started.

---
Friday, May 3, 2013

Free Social Media Checklist

Use this simple but helpful free social media checklist from our friends at Network for Good (an online giving platform software provider) to review your social media strategy.
As you know, a checklist is usually short. But don't let this one's brevity deceive you. (Good things come in small packages and all that.) A short list encourages focus – precisely what you need in a social media strategy to safeguard your time.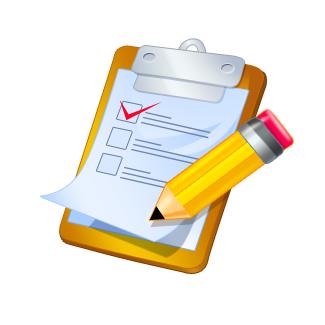 Ways this checklist helps you

Customization. If you're already investing in social media, you want to make sure you're maximizing the opportunity. If you're not yet on social media, you want to make sure you hit the "big points" right out the gate. Every organization's social media mix is different. This list gives you a "big picture" approach which you can customize to fit your nonprofit's needs.
Itemization. This checklist provides 9 key areas for you and your team to monitor routinely so that you take full advantage of social media.
---
Friday, April 26, 2013

Free Grants Listing: Celebrity Grants Database

Here's a terrific free grants listing that helps remove one of the most tedious steps in applying for grants: finding them. Check out The Celebrity Grants Database.

Many celebrities have created their own foundations to support their causes and interests, offering grants for projects that fulfill specific guidelines. You can find these organizations all over the internet. But you can spend days, weeks, or months of searching to find all of them and learn what each one is all about. (If you've ever hunted down grants, you understand how much time you can eat up in the quest.)
But now, the good people at WriteGrants Celebrity Foundation offer all of this information wrapped up on one wonderful resource – a grants listing for free. The Celebrity Grants Database lists over 1,500 foundations and organizations which are sponsored, managed, and/or financed by celebs. It's well-organized and easy to read. Read all about it here.

Friday, April 19, 2013

Free Webinar: Managing the Content in Content Marketing

Tuesday, April 30, 2013, 2:00 PM ET

FREE webinar. Register here.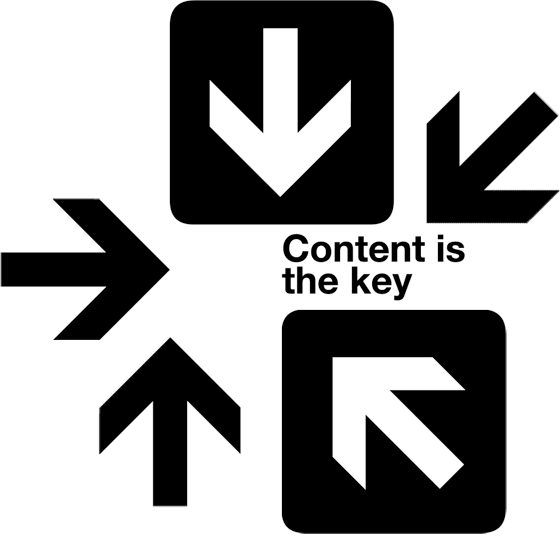 Presented by SpringCM
You hear it every day: "Generate more content. It's the key to getting more website traffic, more social shares, more readers, more opt-ins, more customers."
Are you able produce enough content?
What's hindering the process for you?
What logistics can make producing content easier and better for you?

This webinar will address real-world challenges and best practices to producing content:

The do's and don'ts of managing content development
Solutions to help the process
Workflow best practices
Resources are needed to manage the process
Their hands-on marketer perspectives
There is no cost for this webinar, but registration is required to attend. Register here.
---
Friday, April 12, 2013

Zamzar Converts Files From One Format to Another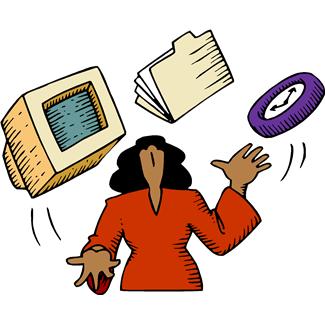 Zamzar is a handy web application that allows you to convert a file from one format to another … online and for free.

This nifty bit of software lets you load files in document, image, video, e-book, compressed, and even CAD formats – whether from your computer or a URL. Then you choose the format you want the file converted to. (At last count, the software supports more than 1,000 conversion types so you have plenty of options.)
You pop in your email address, agree to the company's terms, and click "Convert." In a few minutes (or more, depending upon how busy things are in File Conversion Land), you'll get an email containing a link.
Go to the link and download your converted file. Save it or use it as you wish. Check out all the details here.

---
Friday, April 5, 2013

Quozio Lets You Create Images in 5 Minutes (or Less)

It's the ultimate in graphic creation for dummies … Quozio is a fun tool that anyone can use to build images quickly and at no cost.  The free software takes your plain text and converts it into appealing graphics using a pre-built group of templates and fonts.

You just log onto the site, load your quotation (or other piece of text), and let the software work its magic as it returns an assortment of layouts in different styles. Scroll through the background and font choices until you find a combination that works for the message you want to share on Facebook, Pinterest, email, your website, or anywhere else.

Sure, there are limitations – namely a limited number of templates and fonts. The program creators will likely add more options over time. But for now, it sure is fun to use the software no matter what your skill level. You can be an artistic hero, even if you hated art class. For free!
---
Friday, March 22, 2013

Webinar: 4 Steps to Ah-Ha! Messages
Wednesday, March 27, 2013, 1:00 pm - 2:00 PM EDT
FREE Webinar. Register here.

Presented by Nancy Schwartz, President, Nancy Schwartz & Company Consulting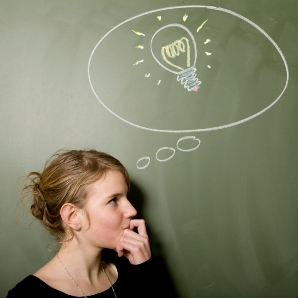 Just 1 out of 4 nonprofits have relevant messages ... messages that move people to respond. You have to connect with your target audiences to move them to act...to give, to sign, to participate, to volunteer and more. And your organization's messages are your hello—the first step in building these vital relationships.

Yours can be one of those who make that all-important connection!

Messaging is a key component of successful nonprofit promotion. That's what this webinar is all about. You'll learn ...
Elements (other than writing) that go into creating a relevant message
Triggers that elicit a response in readers

How to create a message that moves your readers to act
If cannot make the scheduled time, sign up for the session anyway. All registrants will receive a video recording of the webinar. Seating is limited. Register here.
---
Friday, March 15, 2013

Tweriod Show You the Best Time to Tweet

Tweriod is a free tool that helps you make the most of Twitter by letting you know the best time to tweet. Like all social media, Twitter can be a powerful way to extend your reach. Plus, tweeting is fun, easy, and quick. And like other social media platforms, it can eat up a lot of time.

Tweriod analyzes your followers' streams and helps you figure out when most of them are active on Twitter.  You can then be sure to get their attention by tweeting them when they are active. Get all the details here.

---
Friday, March 8, 2013

Top 10 Email Marketing Tips

Check out these 10 quick and simple email marketing tips that help you target your resources. The tips are wrapped up in a free, easy-to-read little ebook titled 10 Tips for Successful Email Marketing, designed to help you set good priorities when constructing your email campaigns.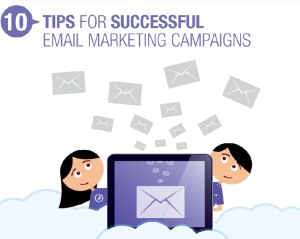 Sure, email marketing campaigns are essential in nonprofit communications. But like any other social media strategy, email campaigns can eat up time. How should you segment your email list? How should you test campaigns? What audience should receive which kind of email campaign? You want to make sure you get the best return on your investment.
This nifty resource helps you find out …
Which data to gather and which metrics to measure (beyond just click-through rates)
How to improve on standard list segmentation
How to streamline your email process to save time and get the best return
The best ways to incorporate social media into your email marketing
And we didn't want to forget to mention one other little detail. It's free!

Check out a copy of 10 Successful Email Marketing Tips here.

---
Friday, March 1, 2013

Free Webinar: How to Write Faster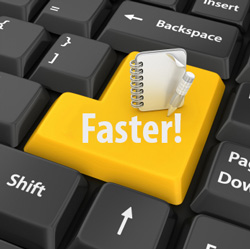 Tuesday, March 5, 2013, 11:00 AM ET
FREE Webinar. Register here.
Presented by Kivi Leroux Miller, President, NonprofitMarketingGuide.com
Do you find it hard to produce all of the content you need to do your job well? Direct mail, newsletters, website, blogs, emails, social media, press releases … it seems like there is a never-ending list of things that need to be written. And there will always be more.
But at this webinar you can learn some tricks and tips to help you produce that content quicker.
You'll learn:
How to banish writer's block permanently, so it never slows you down again
How to get the most mileage out of your best stuff
Where to invest your writing time, and where "good enough" really is good enough
What to do before you start to write so the words flow fast when you sit down at the keyboard
How to more quickly edit your own writing, and the writing of others
How to streamline the review process, if others are slowing you down
Registration is free, but seating is limited. Register here.

---
Friday, February 22, 2013

Marketing Handbook from America's Top Copywriter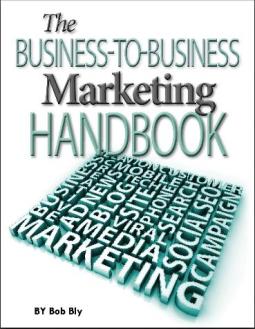 Here's a great opportunity to get a free, 140-page marketing handbook from the guy known as "America's Top Copywriter." Bob Bly, freelance copywriter and internet marketing strategist, has 3 decades of experience in business-to-business, high-tech, and direct marketing. With 70+ books in print and a stable of more than 100 top-name clients, he knows a thing or two about marketing strategy and persuasive writing.
His B2B Marketing Handbook (a free PDF download) outlines handy and helpful ways to communicate the value of your service, product, or cause – especially as you divide your budget and time among new communications vehicles. (Go to this link, click on "Home," and scroll down to find it.)
Bob's got a whole additional line of information products that you'll probably find incredibly useful, as I do, about grant writing, email marketing, internet marketing, copywriting for specific niches (like nonprofits, the medical market, and the technical market to name a few), search engine marketing, social networking, speech writing, personal development …
You'll also want to check out his library of low-cost reports (created specifically for small business owners, do-it-yourselfers, and solopreneurs) on topics like successful online marketing, doing your own public relations, marketing secrets, writing for the web, and more. The Handbook comes with a free subscription to Bob's monthly e-newsletter on direct marketing, The Direct Response Letter. (You can opt-out at any time.) Check it out now. Go to this link, click on "Home," and scroll down to find it.

---
Friday, February 15, 2013
Friday Freebie: Marketing Grader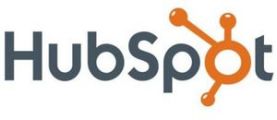 Marketing Grader is a free tool that analyzes your online marketing efforts – your website, blog, social media sites. But it's not just a print out of numbers. The report lets you know where you're succeeding, what you need to spend more time improving, and gives you action steps to do so.

The report analyzes your website, social media strategies (Facebook, Twitter, and blogging), and analytics (how people find you online.) Your report includes both numerical grades and comments.

The report explains what each element does to generate more reader interest on the web. This is helpful because it allows you know where to invest your time and resources first. Links, help videos, and resource nuggets lead you to resources to help you fix or improve each area of your online marketing mix.

Read more details about Marketing Grader here. Check out the Marketing Grader itself here.
---
Friday, February 8, 2013

Friday Freebie: Free Guide - Big Impact in Small Places: 9 Ways to Write Better Email Subject Lines and More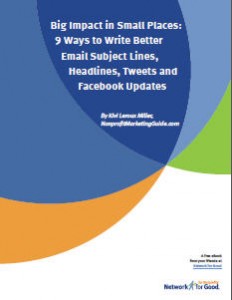 Kivi Leroux Miller and the team at Network for Good have done it again with this jam-packed, 18-page guide chock-full of practical information, all wrapped up in a visually-attractive, easy-to-navigate package.
It's called Big Impact in Small Places.

It's part e-book, part checklist, part infographic, and 100% great information about writing concisely, but with compelling content, when you don't have much space to do so. As in when you write article headlines, tweets, Facebook posts, and email subject lines.
Want to know how to write better email subject lines, headlines, tweets, and Facebook updates? Download this free guide. It will help. We guarantee it!
---
Friday, February 1, 2013

Friday Freebie: Free Online Writing Courses - Netwriting
Check out one of the most useful, available free online writing courses, also called
The Netwriting Masters Course
.
What makes this course so special (apart from the fact that it's free) is that it teaches you the
process
of writing a web page that "gets the click." It's based on the fundamental philosophy behind successful web copywriting: people go online for
information
.
The 49-page course is jam-packed with practical information. You can take it at your own pace. While it's written for small business owners, the principles are transferable to nonprofits.
Basically, give your readers useful, quality information. And they'll keep coming back to your site.
Read more about
The Netwriting Masters Course
and find out how to download it ... for free.
---
Friday, January 25, 2013

Friday Freebie: Make Social Media Worth Your Time and Cost

Wednesday, February 20, 2013, 1:00 - 2:00 PM ET

FREE Webinar. Register here.
Led by Beth Kantner, The Networked Nonprofit
Moderated by Kivi Leroux Miller, President, NonprofitMarketingGuide.com
Nonprofits spend considerable time creating and curating content to share on Twitter, Facebook, and other social networks. But are these efforts  worth the time and cost? And it can seem like a daunting task to put together an effective strategy for collecting and analyzing data about your social media efforts.
You'll learn how to:
Do more than just count friends and followers.
Explore how to identify what data is available.
Collect and analyze these numbers so that you can make smart decisions about your social-media strategies.
Registration is free, but seating is limited.
---
Friday, January 18, 2013

Friday Freebie: How to Rank Your Site Higher on Google
Google's Search Engine Optimization (SEO) Starter Guide
is a free, 32-page download.
It's a set of practical steps to take to get more visitors to your nonprofit website.
The guide was first put together for teams at Google. Now it's out there for the rest of us, but specifically geared to webmasters who are new to SEO.
What's in the Guide
The guide walks you through the gobbledy-gook of SEO's confusing world: titles, tags, navigation, anchors, links, and the rest of it.
Each page has a glossary, a list of best practices, and helpful links to more information.
An entire industry has grown up around SEO, with experienced professionals who can help boost your website's results.
But first, why not understand and put into practice for yourself what the search engines themselves have to say? Especially when it's free. And when it's written in plain, conversational English. And when the basic steps are pretty easy. Like they're explained in this nifty guide. Download it here:
Google's Search Engine Optimization (SEO) Starter Guide
.
Friday, January 11, 2013

Friday Freebie: 10 Deadly Fundraising Mistakes
Knowing what mistakes to avoid is one thing. Knowing how to navigate around them (or fix them) is quite another.
That's one reason I love this wonderful little ebook,
10 Deadly Fundraising Mistakes and How to Avoid Them
. Sandy Rees, veteran fundraising consultant, lists pitfalls your nonprofit must steer around. Then she gives you a practical solution for each one.
Sure, you need to do the work to do the fixing. But knowing how to get there is half the battle.
Plus ... it's free. (You need to give Sandy your email address for ebook delivery. After that she'll send you regular helpful tips. But as always, you can opt out if for some reason they're not helpful to you.)
---
More freebies for writers and nonprofits

Free webinars for your nonprofit ...

Free online writing courses: netwriting ...

Freebies for nonprofits: copywriting courses, ebooks, downloads ...

Freebie: Tweriod shows you the best time to tweet ...
Freebie: 9 ways to write better email subject lines ...
Freebie: Top 10 Email Marketing Tips ...
Free nonprofit website checklist ...
Freebie: Marketing Grader shows how you're doing online ...
Free Marketing Handbook from "America's Top Copywriter" ...
Can you get good copywriting for free?
Free grants listing: celebrity grants data base ...
Return from Friday Freebies to Nonprofit Copywriter home

As an Amazon Associate I earn from qualifying purchases.

Powered by SBI! Learn more here.