Free Nonprofit Website Checklist
Use this nonprofit website checklist from our friends at Bureau for Good (a web design firm that builds visual brands for nonprofits) to review your website … or even before you approach a designer about building a new online presence.
Titled Don't Start Your Nonprofit Website Without Me, the checklist's focus is on the tasks and services a good nonprofit website offers.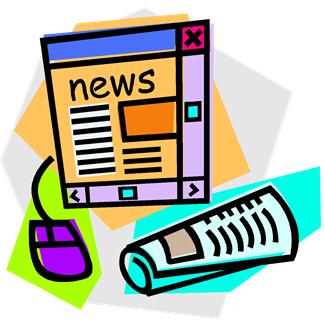 For that reason, it's a particularly helpful tool for copywriters and nonprofit leaders. We usually think about communicating concepts and words on our site. This checklist doesn't address the mechanics about writing. Rather, it shows us what features to include on a good webpage … those tasks your site should be capable of doing so that you can interact powerfully with readers.
What I especially like is how the checklist helps us know a bit of the lingo to use when communicating with techno-geeks as we set things up.  Plus, for the technically-challenged like me, there's a handy definition (in plain English) for each of the 34 items on the checklist.
What's on the checklist?

The checklist is organized into three sections.
Basic features
Almost every nonprofit website will benefit from the 14 features listed here, such as a good content management system, templates, donate capability, analytics, and social media sharing.
Helpful extras
These services can streamline your organization's work – not only the webmaster's but also your staff's – with elements like forms, auto responders, calendars, social media feeds, and even synching between third-party services.
Specific needs
Every organization has specific needs, whether it's event registration, online polls, mobile apps, language translation (for international ministries), or forms to capture stories from donors or beneficiaries. Review this section to find features that may be helpful for your organization's particular focus.
Ways the checklist helps you

It helps you generate ideas on features you might want to consider for your site

It helps you communicate more effectively with your web developer

It helps guide you as you write a proposal to fund your website

It helps you review your site and see how it works for you to communicate with your readers.
Download the free nonprofit website checklist Don't Start Your Nonprofit Website Without Me to get started planning or reviewing your nonprofit's webpage.
More freebies for copywriters and leaders

Freebies for your nonprofit: downloads, courses, reports ...

Free social media checklist ...

Free online writing courses: netwriting ...

Free webinars for your nonprofit ...

Free marketing grader for your website ...

Free marketing handbook from America's top copywriter ...

Freebie: top 10 email marketing tips ...

More on nonprofit websites

Top 10 nonprofit website tips ...

3 Simple Tips for Writing Better Web Pages ...
What your nonprofit website MUST have ...

How to get your nonprofit website noticed: a primer ...

Return from Free Nonprofit Website Checklist to Nonprofit Copywriter home

Powered by SBI! Learn more here.