Freebie: Quozio Lets You Create Your Own Visual Content in 5 Minutes (or Less)

It's the ultimate in graphic creation for dummies … Quozio is a fun tool that anyone can use to build images quickly and at no cost.  The free software takes your plain text and converts it into appealing graphics using a pre-built group of templates and fonts.
In its own words, Quozio "turns meaningful words into beautiful images in just seconds." You can store them or share them on Facebook, Pinterest, email, and anywhere else.
How to use it: can you say E-A-S-Y?
Log onto the site
Type your quotation or text into the large field
Type the quote attribution (who said it) into the smaller field
Click "Go"
Poof! You'll view an assortment of layouts in different styles. Scroll through the background and font choices until you find a combination that works for the message you want to share.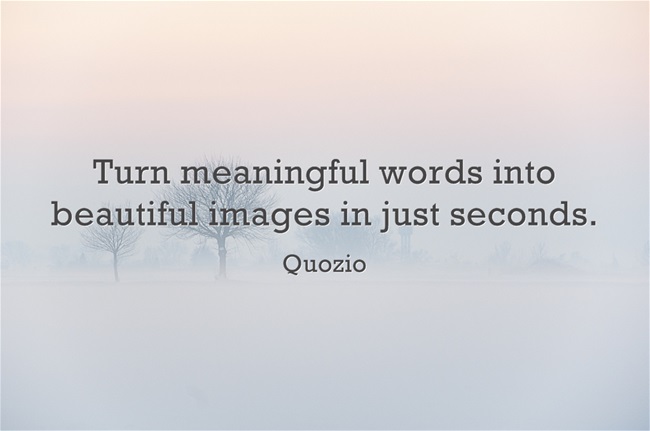 The software is especially helpful when:
You have few (or no) graphic design skills
You don't know how to use Photoshop
You want to add clean, meaningful images to your communications
You'd like to personalize your communications
You want to create images fast … in just a couple of minutes
You don't want to spend extra money
It's not just for quotes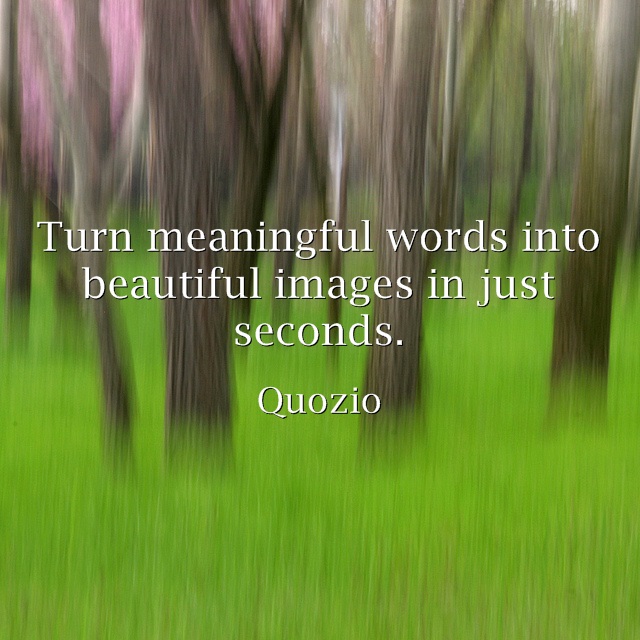 Use the software to create graphics for...
Text-based information
Events
Calendar announcements
(Scroll down share in the comments box below about another way you use the program.)
It's even got a bookmarklet you can download to your  toolbar. Use it to highlight text on any webpage, click on your bookmarket, and then share your new image on your social media sites.
Sure, there are limitations – namely a limited number of templates and fonts. The program creators will likely add more options over time. But for now, it sure is fun to use the software no matter what your skill level. You can now be an artistic hero, even if you hated art class. For free!
More freebies for copywriters and nonprofit leaders

Friday Freebies: weekly no-cost resources for writers and nonprofits ...

Free webinars for nonprofits ...

Free online writing course on writing for the internet ...

Free Marketing Handbook from America's top copywriter ...

Free nonprofit website checklist ...
Freebies for writers and nonprofits: courses, reports, downloads...

Return from Quozio Lets You Create Visual Content in 5 Minutes or Less
to Nonprofit Copywriter home

As an Amazon Associate I earn from qualifying purchases.

Powered by SBI! Learn more here.