Free Webinars for Your Nonprofit

Free webinars are an excellent way to acquire skills and information while connecting with other nonprofit professionals. Topics can address all areas of interest to writers, nonprofits, and small businesses, including effective copywriting, strategic planning, getting donors, website development, online stores, using social media, and best practices, to name a few.
We regularly post information about free, upcoming webinars on this page, so check back regularly. Scroll down to see the latest listings, posted in reverse chronological order.
You can also subscribe to our newsletter, Word Wise, which offers a regular Freebie Roundup feature. Word Wise is delivered to your inbox for free (of course.) Sign up now.

What is a "webinar"?

Short for "web-based seminar," a webinar is a presentation, lecture, workshop or seminar which is transmitted over the internet. Typically you register online for a webinar and then receive login instructions via email.
Webinars are distinctive from other internet-based presentations in that they are interactive. Participants have the ability to give, receive and discuss information. A webcast, for example, offers one-way sharing only. Webcast audience members cannot interact with the presenter as they can during a webinar.
What's in it for you?

Free webinars give you information from experts -- at no cost. Plus, you get the chance to network with others and hear about their challenges and experiences as they write for or lead nonprofits or run a small business.
What's in it for presenters?

A webinar offers an opportunity for presenters to build their platform. Keep in mind that those (like you) who sign up for a webinar are a qualified audience – you've demonstrated interest in the presentation topic. And you've handed over your email address. The presenter uses the opportunity to share his expertise as a window to continue to send you more information once the webinar is over. In many cases, this is a win-win scenario. You continue to learn about the topic as the presenter shares quality information with you on a regular basis. And the presenter continues to stay in front of you, offering his products and services.
---
Upcoming webinars

Webinar: SEO Strategies - What Nonprofits Need to Know

Thursday, June 20, 2013, 1:00 PM ET
FREE Webinar. Register here.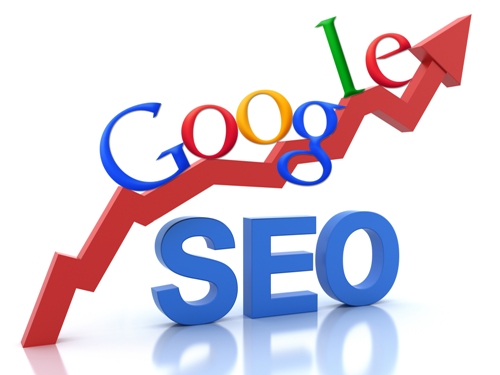 If Google is always changing, how do you keep your SEO strategy relevant?
Evan Bailyn, best-selling author of Outsmarting Google, takes you through his signature SEO strategy: The Nuclear Football. Evan has used this strategy to build and sell five businesses, including one of the largest children's websites in the world. You'll learn the key to this method: creating fascinating content and sharing it authentically.
Nonprofit professionals will come away with a blueprint that will help their organizations attract donors, sponsors, and volunteers to their websites.
There is no cost for this webinar, but registration is required to attend. Register here.

---
Webinar: Managing the Content in Content Marketing

Tuesday, April 30, 2013, 2:00 PM ET

FREE webinar. Register here.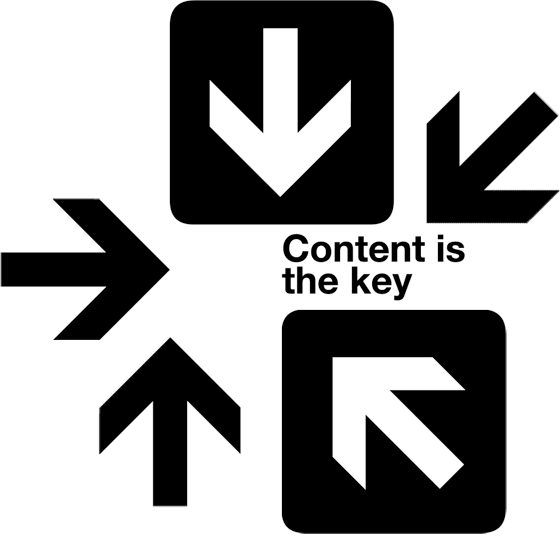 Presented by SpringCM
You hear it every day: "Generate more content. It's the key to getting more website traffic, more social shares, more readers, more opt-ins, more customers."
Are you able produce enough content?
What's hindering the process for you?
What logistics can make producing content easier and better for you?

This webinar will address real-world challenges and best practices to producing content:

The do's and don'ts of managing content development
Solutions to help the process
Workflow best practices
Resources are needed to manage the process
Their hands-on marketer perspectives
There is no cost for this webinar, but registration is required to attend. Register here.

---
Webinar: 4 Steps to Ah-Ha! Messages

Wednesday, March 27, 2013, 1:00 pm - 2:00 PM EDT
FREE Webinar. Register here.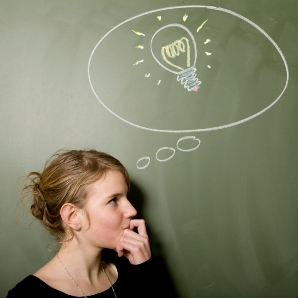 Presented by Nancy Schwartz, President, Nancy Schwartz & Company Consulting
Just 1 out of 4 nonprofits have relevant messages ... messages that move people to respond. You have to connect with your target audiences to move them to act...to give, to sign, to participate, to volunteer and more. And your organization's messages are your hello—the first step in building these vital relationships.

Yours can be one of those who make that all-important connection!

Messaging is a key component of successful nonprofit promotion. That's what this webinar is all about. You'll learn ...
Elements (other than writing) that go into creating a relevant message
Triggers that elicit a response in readers

How to create a message that moves your readers to act
If cannot make the scheduled time, sign up for the session anyway. All registrants will receive a video recording of the webinar. Seating is limited. Register here.

---
Webinar: How to Write Faster - Tips for Nonprofit Marketers and Fundraisers
Tuesday, March 5, 2013, 11:00 AM ET
FREE Webinar. Register here.
Presented by Kivi Leroux Miller, President, NonprofitMarketingGuide.com
Do you find it hard to produce all of the content you need to do your job well? Direct mail, newsletters, website, blogs, emails, social media, press releases … it seems like there is a never-ending list of things that need to be written. And there will always be more.
But at this webinar you can learn some tricks and tips to help you produce that content quicker.
You'll learn:
How to banish writer's block permanently, so it never slows you down again
How to get the most mileage out of your best stuff
Where to invest your writing time, and where "good enough" really is good enough
What to do before you start to write so the words flow fast when you sit down at the keyboard
How to more quickly edit your own writing, and the writing of others
How to streamline the review process, if others are slowing you down
Registration is free, but seating is limited. Learn more and register here.

---
Webinar: Make Social Media Worth Your Time and Cost
Wednesday, February 20, 2013, 1:00 - 2:00 PM ET
FREE Webinar. Register here.
Led by Beth Kantner, The Networked Nonprofit
Moderated by Kivi Leroux Miller, President, NonprofitMarketingGuide.com
Nonprofits spend considerable time creating and curating content to share on Twitter, Facebook, and other social networks. But are these efforts  worth the time and cost? And it can seem like a daunting task to put together an effective strategy for collecting and analyzing data about your social media efforts.
You'll learn how to:
Do more than just count friends and followers.
Explore how to identify what data is available.
Collect and analyze these numbers so that you can make smart decisions about your social-media strategies.
Registration is free, but seating is limited.
---
More on freebies for nonprofits

Friday Freebie: weekly no-cost resources for writers and nonprofits ...
Free online writing courses: Netwriting ...

Freebie: 9 ways to write better email subject lines ...
Freebie: Top 10 Email Marketing Tips ...
Freebie: Marketing Grader shows how you're doing online ...
Free Marketing Handbook from "America's Top Copywriter" ...
Free grants listing: celebrity grants data base ...
Can you get good copywriting for free?
Return from Free Webinars for Your Nonprofit to Nonprofit Copywriter home

Powered by SBI! Learn more here.