Freelance Christian Writer Kathy Widenhouse: Content Writing Made Simple   

I'm Kathy and I'm a freelance Christian writer. I provide written content for nonprofits, ministries, and small businesses.
I also invest in freelancers and content writers to help simplify their writing learning curve.
Volunteer Turned Content Writer

Writing is a second career for me – one I fell into by accident when planning for retirement from in the military. (I spent 20 years as a flutist with "The President's Own" U.S. Marine Band in Washington, D.C.) A letter in my mailbox invited me to take an online article-writing course. Soon I was earning periodical bylines and book contracts.
Then while serving on a couple of nonprofit boards, I learned that every business and every organization needs written content. (Lightbulb moment!)
I discovered there was a reason many small to -mid-sized businesses and nonprofits struggle to get their message out: most of them don't have the staff or the time or basic copywriting skills to write good content. They need a reliable content writer to pick up that task for them or they need shortcut tutorials to help staff do it well.  
And since I want ministries to succeed, I dove in. I took a copywriting course and was able to leverage my years of volunteer work and passion for ministries to write for them.
Along the way, 100+ articles with my byline have appeared in more than 40 periodicals, both print and online. I have also written 7 books (more than 100,000 in print.)  
So if you're concerned that you don't have time or background to be useful, know that you can do this. The world needs good writers. You can learn this skill. I did!
What I Do
Today, I invest my writing time with nonprofits, ministries, and small businesses, helping them create written content.
And I use tools like this site and other resources to help content writers with tips and tutorials to make content writing simpler for them. 
People like you.
I'd love to send you content writing tips each week. Just give me a quick "thumbs up" here. And please let me know if there's another way I can help you and encourage you.
On a Personal Note

My husband Brett and I have two grown children and a son-in-law. We live in Lake Wylie, SC (outside of Charlotte, NC) with Brio, our golden retriever.  Both of us work from home. I love to garden. A few years ago, I took up running (I'm really S-L-O-W). I run a few 5Ks each year and one of my personal goals is to run a couple of 10Ks each year, too. *UPDATE* I ran a half marathon in February 2020!

And Some Specifics ...

I write articles, appeals, blog posts, books, brochures, business letters, case statements, cover letters, devotionals, direct mail packages, email campaigns, e-zines, flyers, fundraising promotions, grant applications, leader's guides, lessons, newsletters, press releases, résumés, sales letters, study materials, web content – pretty much anything you need to get your message out and get results. (See a longer list of copywriting services.)

And I love to read!
I hope you'll let me know what I can do for you. Shoot me an email.
Happy writing!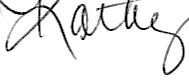 More on copywriting and services

Basic copywriting: what is it and why do you need it?
Copywriting services, editing, writing for nonprofits ...
Clients and publications: Kathy Widenhouse, nonprofit copywriter ...

Fun, Bible-based books for girls and families ...
Writing Devotionals That Stick: a step-by-step guide ...

Return from About Freelance Christian Writer Kathy Widenhouse to Nonprofit Copywriter home

As an Amazon Associate I earn from qualifying purchases.

Powered by SBI! Learn more here.