Home of Nonprofit Copywriter
Save Time. Write Better.
By Kathy Widenhouse, award-winning content writer and author who specializes in writing for nonprofits and faith-based organizations.
When I started out as a copywriter, I saw all kinds of busy people struggle to get writing projects completed.
New writers, busy writers, students, leaders, students, stay-at-home moms, entrepreneurs, pastors … these folks have great ideas. They're smart. They're hardworking.
They just want to write more (or need to), but they don't have a lot of extra time. Sound familiar? 
"There's got to be short cuts and writing tips that I can use to help me write more," I'd hear them say. 
Welcome to Word Wise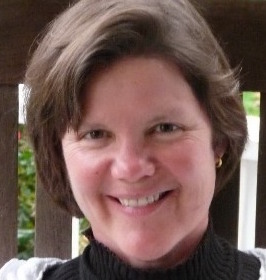 Welcome to Word Wise. My name is Kathy Widenhouse and I am a freelance Christian writer. I produce content and copywriting for faith-based organizations and nonprofits. (You can read how I got started writing here.)
I wish this site been around when I started writing. I could have saved a whole lot of time and frustration – and produced more good writing, too.
Word Wise is filled with simple writing tips and shortcuts to simplify the writing process. My goal is to help you shorten your curve as you write blog posts, newsletters, web pages, social media posts, grant applications, resumes, cover letters, and other projects. Along the way you'll get a good dose of encouragement from a friend.
That's what Word Wise is all about: simple, clear writing tips to help you make the most of your time and your smarts so you can get more done.
You already know that words matter. These writing tips help you use them – and your time – wisely. Get started with the links below or on the left!
In Word Wise, I blog about simple, practical writing tips and writing short cuts so busy people can write more content.
A list of books for writers by Kathy Widenhouse.
Visit my online school and download online writing courses to help you grow as a writer.
Use this writing printables (guides, worksheets, templates, downloadables) to make content writing simple.
.The Writing for Ministries writing community is a group of writers who want to up their writing game in one area of ministry writing
A list of writing resources for freelance writers, content writers, and bloggers – resources for developing the writing craft, building a website, email marketing, graphics.
Get these 5 simple writing tips to simplify the writing process. The writing guide is yours for free!
What is freelance writing? What does a freelance writer do? And other frequently asked questions for freelancers and people who want to hire them.
The writing life means time, flexibility, and resolve, but it can lead to freedom.
Newbie copywriting FAQs (Frequently Asked Questions) for new and emerging copywriters, small business owners, nonprofit leaders, and do-it-yourselfers.
What is content writing? A simple explanation with Frequently Asked Questions – and the kicker you need to know about the content you write.
Basic copywriting is text that persuades. It is essential to creating a following with prospects, customers, and donors.
Writing formulas are a proven way to write strongly. They save time and are project-specific.
Good content writing drives your communications. Content can have two meanings: the sum of your communications or a specific communications piece.
Know the essential copywriting elements and how to make them as strong as possible: headlines, hook, body copy, subheads, call to action, response devices, the P.S.
Understanding the writing process is a key to writing faster and better. Use these 5 steps.
Self-editing is an important skill for writers. There are 2 areas you can monitor quite easily: copyediting (mechanics) and the content (subject matter.) Good writing is re-writing.
Use these 10 simple writing tips for beginners to shorten your learning curve or even to polish your skills if you're experienced.
Good Christian writing is typified by the same elements as any good writing: organized ideas, strong mechanics, audience awareness. Its distinguishing feature is its content -- biblical truth.
A devotional is a unique form of Christian writing. It is a short piece of inspiration, not instruction.
Wise Words are devotionals for writers - short pieces of biblical inspiration. The idea is to connect truths from scripture with truths about writing.
If you're venturing into writing articles to produce content or to get started as a writer, here are some frequently asked questions and answers.
Getting started writing a book: this super-useful, no-cost guide breaks the process down into steps.
What is a blog? Understand the basics about blogging so you can decide whether or not to build one.
There are many advantages to writing eBooks. Here are some frequently asked questions to help you know whether or not to pursue this format and how to go about it.
Download this free fundraising letter template to help you writer powerful appeals in just 7 simple steps.
Basic elements to include when copywriting email to increase your chances of getting it open and read.
Basics for copywriting headlines: frequently asked questions about writing headlines, subject lines, titles, and teasers.
No matter where you are on the scale of learning to write better, you will accelerate the process by learning more about writing letters well.
Follow these 10 principles to produce effective nonprofit newsletters.
Online writing is any text you read on a digital device. It is unique in at least 3 ways. Check out these 3 tips for writing online.
What is social media and how should you use it as a writer? Frequently asked questions and answers.
A testimonial is a quote from a client, volunteer, donor, or community partner that explains how he benefitted from your work and your cause.
Use these writing tips for starting a blog or website for less money (or nearly no money), just a bit of time, and a whole lot of less frustration.
The five most-needed types of content writing for nonprofits.
Grant writing for beginners: fundamentals you need to understand to help you get started in the world of writing grants.
Strategic planning for nonprofits: what is it, why do it, and how making a plan can help your organization.
An effective business plan for nonprofit organizations contains three major components: an executive summary, a needs statement, and a business strategy.
Anecdotes are a powerful tool in copywriting. How to use stories to show, not tell.
Basics about writing resumes: what to do to get started and answers to some of your frequently asked questions.
Use these recipe writing tips as you write and share recipes on your blog, as a submission to a website, or with family and friends.
The Christian Writers Market Guide is updated and published annually. It offers a terrific resource for beginning and veteran Christian writers of places to get published and how.
Persuasive copywriting techniques are methods you use to convince a reader to buy your product or give to your cause.
Power words elicit an emotional response in prospects and move them to act. Three lists of words that have impact in both print and online nonprofit copy.
Writing courses let you learn a new writing skill or a new genre. Know what you want to accomplish and then find out content, venue, and format to make the best choice.
A wise word: wisdom for copywriters and nonprofit leaders for inspiration, motivation, writing, leading, and strategizing.
The latest freebies for copywriting and running a nonprofit, including courses, webinars, and downloads
Books by Kathy Widenhouse: fun devotionals for girls, book on friendship for girls, fun activities for Christmas, fun Easter activities for families.
Freelance Christian writer Kathy Widenhouse helps make content writing simple for nonprofits, ministries, freelancers, content writers.
Word Wise at Nonprofit Copywriter is not taking submissions at this time.
Nonprofit Copywriter's Privacy Policy: personal information, cookies, third-party advertising, affiliate disclosures to protect your privacy.
Contact Nonprofit Copywriter with your questions and comments about writing for nonprofits and faith-based organizations. Nonprofit Copywriter's privacy policy.
Powered by SBI! Learn more here.