Write Better. Right Away.
Volume 11, Number 6 ... ISSN: 1933-9690

Welcome, fellow writer!

Every couple of weeks, we'll send you this newsletter packed with practical and useful writing tips to help you learn how to write better and how to write faster, no matter how much or how little writing experience you have.
---
Nonprofit Copywriter is on Pinterest. Join us!
---
FEATURE: Pre-Writing Step 1: Do THIS Before You Write One Word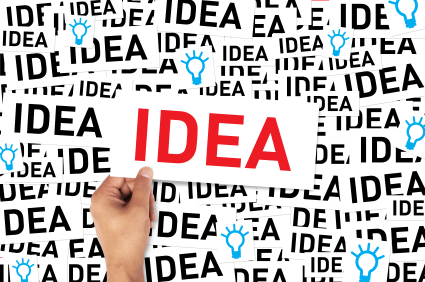 Image: Marlee Ward
What to Write Before You Write, Part 1
Do you want to write faster, clearer, and get more projects done? Pre-writing is the key.
Pre-writing is the work you do before you start to write your article, web page, strategic plan, book, or any other project. Although you're not "officially" putting down words for your actual piece, the time spent in this preliminary phase is wisely invested. In the long run you save time. You organize your ideas.
There are at least three benefits to pre-writing.
Write Faster. Pre-writing eliminates rabbit trails, helps you organize your raw material, and lets you sort out your ideas. Decisions you make during this phase give you a sense of direction allowing you to get from Point A (a project that needs to be written) to Point B (a completed project) in the shortest route possible.
Write Clearer. Pre-writing lets you avoid one of the stumbling blocks to clear writing: muddy messaging.
Write More Projects. By pre-writing, you will identify what you can use in your project and what you can leave out. Save any material you don't use. Leftovers can be stored in a file to use in another piece.
The Very First Pre-Writing Step
Record all the goals you want your piece to accomplish. Do you want your reader to …
Click a link?
Take a specific action?
Change the way she looks at a topic?
Become informed about a cause?
From that list, determine the one thing you want your piece to accomplish. What is your primary goal? You can have secondary goals, too. But you need identify one overarching goal for your project in order to target your writing.

When you write down the goal you want your project to accomplish, you will focus your content towards achieving it.

Read more about pre-writing here. And check out more writing tips on our Writing Tips Pinterest board.

Look for more simple pre-writing tips in the next issue of Word Wise.
---
More Easy Tips for Basic Copywriting
A Wise Word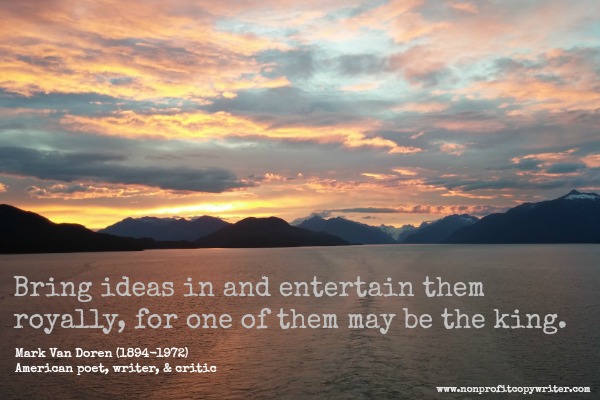 Graphic: Nonprofit Copywriter

Check out more inspiring Quotes about Copywriting and Writing on our Pinterest board.

That's it for now.


Words matter ... use them wisely!






Kathy with Nonprofit Copywriter
Email me with your comments and questions! www.nonprofitcopywriter.com

P.S. Invite friends and colleagues to subscribe to Word Wise. Forward this issue or send them a link to Nonprofit Copywriter where they can sign up.