Word Wise Newsletter
Write Better. Right Away.
Volume 11, Number 1 ... ISSN: 1933-9690

Welcome back to Word Wise after a short hiatus!

Once or twice a month, we'll send you this newsletter packed with practical and useful writing tips to help you learn how to write better and how to write faster, no matter how much or how little writing experience you have.
---
Nonprofit Copywriter is on Pinterest. Join us!
---
FEATURE: 5 Simple Steps for Better Writing
Part 1: Vary Sentence Length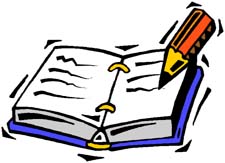 Image: Language and Literacy

Same-length sentences make your writing dull.

A series of short sentences creates choppy writing. Long sentences, one after the other, make your writing hard to read. Even a sequence of medium-length sentences is tedious.

By varying sentence length, you reduce repetition and add rhythm to your writing. The average sentence length is 15 words – more for technical or legal writing, less for children's writing.
A longer sentence, like this one, explains a big idea, offers more details, presents a list (like this one), or provides a description. (24 words)
A short sentence gets to the point. It is brief. (8 words; 3 words)
A medium-length sentence offers a helpful alternative to the other two sentence length types. (15 words)
What To Do
Varying sentence length is an easy fix.
Read what you've written with a special eye to sentence length. If necessary, use your word count function to check the numbers of words in a series of sentences.
To fix a series of long sentences (ones that seem to go on and have several different points) can seem like an overwhelming chore, yet all you need to do is break them into two or even three parts. You may see a series of long sentences that have several different points. To vary them, break long sentences into parts.
Short sentences are easy to spot. When you do, simply combine a couple of them.
Check your writing. Make sure your selection includes a couple of mid-length sentences for variety.
Look for Step 2 in the next issue of Word Wise!
Read more writing basics here.
And check out more writing tips on our Writing Tips Pinterest board.
---
More Writing Tips for Writing Faster and Better
A Wise Word
Image: Quotes Geek

Check out more inspiring Quotes about Copywriting and Writing on our Pinterest board.

That's it for now.


Words matter ... use them wisely!






Kathy with Nonprofit Copywriter
Email me with your comments and questions! www.nonprofitcopywriter.com

P.S. Invite friends and colleagues to subscribe to Word Wise. Forward this issue or send them a link to Nonprofit Copywriter where they can sign up.