Word Wise Newsletter
Copywriting Basics and Writing Techniques to Help You Write Better

Volume 9, Number 9 ... ISSN: 1933-9690

Dear fellow writers and strategists,
Welcome back to Word Wise! Once or twice a month, we'll send you this newsletter packed with practical and useful writing tips and copywriting basics to use whether you're a marketing professional, nonprofit leader, or copywriting newbie.
Follow Us!
Nonprofit Copywriter is on Pinterest. Are you? Join us!
-----------------------------------------------------------------
FEATURE: How Web Writing Is Different From Print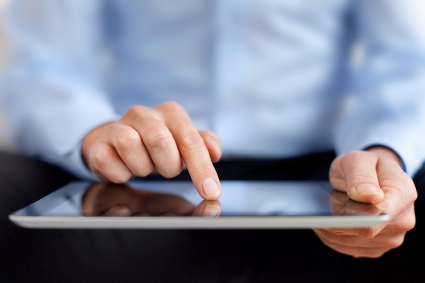 Image: Catholic Match
Web readers and print readers have different needs. To be effective, your writing must meet those needs.
Web readers look for information. They seek out your site to get the information they need. Print readers, on the other hand, need to be hooked. They don't seek you out. Give a web reader the information he is looking for and he will come back to your site or your social media page again and again.

Web readers scan. A prospect may read print content thoroughly, but a web visitor skims. Format your web pages with lots of white space, bulleted lists, and simple language to make reading your site easy for him to read.

Web readers need simplicity. Prospects that hold a print piece in their hands look for substance. Web users want information quickly. As you write and format content for the web, remember that web users are impatient. Guide them with clear navigation, subheads that provide an outline of the page, and plenty of contextual links so they know where to go next to get another piece of information they're looking for.
Read more ways web writing is unique.
-----------------------------------------------------------------
Free Telesummit: Women Transformed, October 21-November 1
You're invited to the first Women Transformed Telesummit, October 21 – November 1. It's a special opportunity to connect with Christian women leaders and learn ways to renew your goals, health, relationships, and business. This series of phone interviews is packed full of inspiring and life changing information, each featuring a woman whose life has been transformed – including Nonprofit Copywriter's own Kathy Widenhouse as one of the guest speakers!

You can listen to one or all of the interviews. You'll receive the schedule when you sign up. There is no cost. Learn more and sign up for free at Women Transformed.

-----------------------------------------------------------------
More About Writing for the Web
-----------------------------------------------------------------
Finally . . . A Wise Word
"It is perfectly okay to write garbage, as long as you edit brilliantly."
C. J. Cherryh (b. 1942), science fiction and fantasy writer




That's it for now. See you next time


Good writing matters,






Kathy with Nonprofit Copywriter
Email me with your comments and questions! www.nonprofitcopywriter.com

P.S. Invite friends and colleagues to subscribe to Word Wise. Forward this issue or send them a link to Nonprofit Copywriter where they can sign up.