Write Better. Right Away.
Volume 11, Number 5 ... ISSN: 1933-9690

Welcome, Fellow Writer!

Every couple of weeks, we'll send you this newsletter packed with practical and useful writing tips to help you learn how to write better and how to write faster, no matter how much or how little writing experience you have.
---
Nonprofit Copywriter is on Pinterest. Join us!
---
FEATURE: Simple Writing Tip - Be Easy to Read. Write in Short Sections.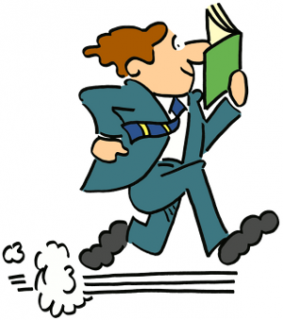 Image: Business Unlimited
Part 5 of Five Simple Steps for Better Writing
People are busy. That explains why the USA Today® format is so popular – readers like information quick and tight.
Like this.
Be easy to read. Write in short sections.
Writing Fix: What To Do
Write crisp lists of ideas and bullet points.
Use short sentences, paragraphs, and sections.
Make sure there's plenty of white space on your document.
Keep paragraph length to five lines or less.
Use the breath test. Can you read a sentence or a paragraph in one breath? If the answer is no, then break it into sections.
Look for more simple writing tips in the next issue of Word Wise!
Read more writing basics here.
And check out more writing tips on our Writing Tips Pinterest board.
---
More Easy Tips for Stronger Writing
A Wise Word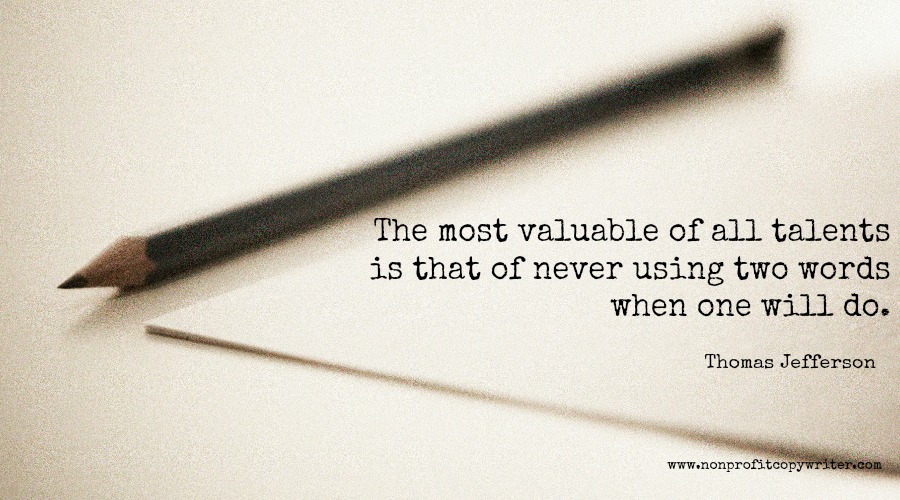 Graphic: Nonprofit Copywriter

Check out more inspiring Quotes about Copywriting and Writing on our Pinterest board.

That's it for now.


Words matter ... use them wisely!






Kathy with Nonprofit Copywriter
Email me with your comments and questions! www.nonprofitcopywriter.com

P.S. Invite friends and colleagues to subscribe to Word Wise. Forward this issue or send them a link to Nonprofit Copywriter where they can sign up.