Write Better. Right Away.
Volume 11, Number 16: Issue #108 ... ISSN: 1933-9690

Welcome, fellow writer!

Every couple of weeks, we'll send you this newsletter packed with practical and useful writing tips to help you learn how to write better and how to write faster, no matter how much or how little writing experience you have.
---
Online Writing Courses – From Just $15 for Word Wise Readers!
You've wanted to take an online writing course. At the start of a new year is a GREAT time to do it … and you can save when you register now!

Browse all kinds of online writing courses you can take from home at your convenience, from How to Start Freelance Writing to How to Write, Polish, and Publish Your First Novel to Make Money Writing. Take advantage of the special sale going on now for a limited time. Use the special code below just for Word Wise readers!
---
Nonprofit Copywriter is on Pinterest. Join us!
Nonprofit Copywriter
---
FEATURE: Create a Writing Plan to Get Your Project DONE
Once you know what your book will be about, how you will publish it, and how you will structure it, all you need to do is write it.  You need a writing plan.

The new year is a great time to create one!
Book Writing Help Step 7: Create a Writing Plan to Get Your Project DONE
A plan is simply a series of steps. Your writing plan can be as simple or as detailed as you like. It's up to you to decide … but decide you must.
When you put together a list of small, measurable tasks to accomplish one by one, you have a writing plan. Work your plan and soon you'll have a book manuscript.
Start with Your Chapter Plan
Review your chapter plan. Break down each chapter into a list of ordered steps according to the chapter's main point and the content you want to include in the chapter. (If you cannot do this, then go back to Step #6 and work on your book outline and chapter plan until you can.) For example …
Chapter Title
Main concept
     Point A
     Point B
     Point C
     And so on …
Wrap up
Lead in to Chapter 2
By writing down steps – a series of "writing assignments" – you stay focused. The step-by-step approach is particularly helpful when you have only a short amount of time to write each day, such as 30 minutes.

Get more help creating a writing plan … and check out more tips for writing a book on our Pinterest board.

Stay tuned for more book writing help in the next issue of Word Wise.
---
More Tips for Getting Started Writing a Book
A Wise Word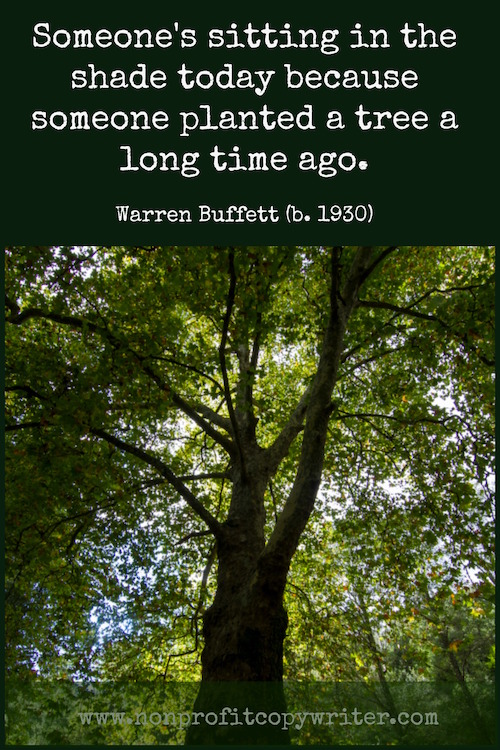 Graphic: Nonprofit Copywriter and


Check out more inspiring Quotes about Copywriting and Writing on our Pinterest board.

That's it for now.


Words matter ... use them wisely!






Kathy with Nonprofit Copywriter
Email me with your comments and questions! www.nonprofitcopywriter.com

P.S. Invite friends and colleagues to subscribe to Word Wise. Forward this issue or send them a link to Nonprofit Copywriter where they can sign up.